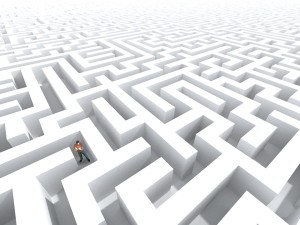 Hello,
When I first contemplated our CitiSlicker empire, I dreamed of a place people could congregate, get to know each other, share ideas, create, innovate, and make a better hometown community. I built my first such community over 30+ years ago. It was one of the first electronic bulletin boards system (bbs) in the word. We even had users. All of us would be grandpas by now; although I'd rather think of us as early innovators.
Since, my dream grew. I played around with technology experimenting with all kinds of stuff. It's a long story, so I won't waste your time, especially since we all know Facebook, Twitter, and etc. do what I had dreamed and better than I could have ever done. Now, just about everyone lives their lives through these technologies. A far stretch from that first bbs, but I always knew I was on to something good.
Fastforward to today, I think we're missing the boat. There's got to be more to it than post after post of graphic signs of people trying to say something by copying someone else's ideas and thoughts… or pictures of last night's dinner… or baby's first steps. There's must be a better way to get things done, to make a difference.
As I built our little empire, I kept coming back to one thing that holds many of us from eminent success for our ideas and dreams; effective communication. I write a book, compose a song or start a new business. The book is the best, the song is too cool and the business has the potential of offering many fine services. I mention it on my fb wall, I start a special fb page. I tweet it and send out an email to everyone I know. Of my hundred friends, a few join my fb page; and, if I really have a lot of energy and extra cash, I get me a web page, and maybe even buy a few google or fb ads. Then I do it all over again, until either people get board and turn me off, or just don't pay attention. I've discussed this before in one of my newsletters re: Build It And They Will Come. The fact is that chances are pretty good that most everyone you know are more interested in their own "me" than anything having to do with "you." That's why fb is so successful, it's a boatload of everyone that can't wait to tell you everything and hoping for their 15 minutes of fame, or, at the very least, that you "like" what they are saying or doing.
I've tried and failed more times than I'll ever admit. Yet over the last four decades I've got plenty to be proud of. I say often "I've not worked a day in my life." It's all been a labor of love. For the most of us the fact is that it IS hard work and takes a lot of time to be successful. Sometimes, it just don't come. But that doesn't matter, if you truly love what you are doing and firmly believe in it. Yet wouldn't it be nice if there were a few shortcuts we could take or knowledge-filled ideas that would help us get there more easily. I feel confident that there are some things we can do that makes life easier and shortens the path to success – I call it CitiSlicker and my soon come come, Central Illinois Business To Business Network.  In simplicity it's a bunch of tools at costs that anyone can afford, often free, with purpose to help us congregate, get to know each other, share ideas, be creative, innovate, and make a better hometown community; effective communication.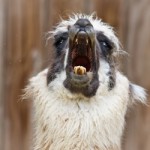 HELP! I've got a problem. CitiSlicker is a maze, it's a LOT. It's a lot to explain. A lot to teach. A lot to learn. A lot to do. It's time-consuming when our eventual success is dependent on us investing our time in our business or activity. How can we take advantage of this new "whatever-it-is" when we have no time to invest? What are we gonna do?
"Give a man a fish and you feed him for a day. Teach a man to fish and you feed him for a lifetime." That's where I'm going with this CitiScape. I could easily build a CitiSlicker environment for anyone and charge a pretty penny doing it; but then only a few would benefit; and I'd be board to death. Whereas, the more people that I help to understand the purpose and value and usefulness of CitiSlicker and our upcoming B2B Netowrk, the greater success of our whole community.
CitiScape will teach you to fish.
Welcome to CitiSlicker CitiScape — A community to help you make the most of your CitiSlicker experience.